Here at the Every Day Fan, we love to keep our fans well informed. Help identify the best fantasy waiver wire targets that give you the best chance to help you win your match up. Below is week 7 must pickups in 10 plus team leagues.
Instant Fantasy impact players this week
Henry Ruggs
Henry Ruggs clocked 23.27 MPH in the 40-yard dash this year! In week 5 (after missing week 3 and four through hamstring issues) he posted 3/2/118/1. Despite only playing three weeks he already has the most 40 plus receiving receptions in three this season.
The Bucs, Browns, and Chargers will be three tough matchups. But his ability to stretch the field averaging 17.1 yards per reception means Derek Carr will be able to air it out every week.
Boston Scott has had a quiet 2020 season and very little chance to impose himself on the offense. With Miles Sanders posting an impressive 71/434/3 this year on the ground. Miles Sanders is doubtful for week 7 due to a knee injury. Boston Scott against the Giants last year had an amazing performance with 10/59/1 on the ground and 6/6/69 in the air.
Boston Scott would be a great plug and play in deep leagues. He has the chance to re-create this his 2019 performance against the Giants once again in week 7.
Tim Patrick has posted two consecutive 100 plus receiving yard games in weeks 4 and six (week 5 bye) posting 7/6/113/1 and 8/4/101/0. Since the Denver Broncos lost Courtland Sutton to a season-ending injury, Tim Patrick has stepped up and played 80 percent of the snaps. He has been targeted 29 times (29/20/310/2) out snapping Jerry Jeudy and Noah Fant (missed week 6 against the Patriots) at 69 percent and 71 percent.
I am not a huge fan of Drew Lock. He is not elite enough to showcase the full abilities of Noah Fant, Jerry Jeudy, and Tim Patrick. He will be a top 15-20 QB this year and against the Chiefs week 7 and Falcons week 9 allowing 208/1.5 and 335/3 passing yards and TDs per game. Drew Lock has the chance to produce a good performance.
Evan Engram's 2020 season started off poorly due to Daniel Jones more than Engram himself. Considering in 2019 in eight games he averaged 8.5/5.5.58.4/0.4 compared to 5.8/3.3./29.5/0.3 this year (Daniel Jones not exactly a TD machine going from week 1 to week 6 without passing a single TD)
The lack of offensive weapons and a poor running game will see him once again become a focal point of the offense. And against the Eagles Defense a perfect opportunity to shine (giving up 230/1.8 passing yards and TDs per game). Week 8 against the Buccaneers, I do not like this match up so sit him.
D'Andre Swift has divided many fantasy owners. He was tipped to be RB1B with Kerryon Johnson start of the season and then true RB1 by mid-season. Until Adrian Peterson put a spanner in the works. This led to him being dropped in many leagues. His usage varied week to week similar to J K Dobbins.
In week 6 against the Jags, he produced 14/116/2 on the ground. Prior to that week 1 to 5 he only totaled 12/42/1. His pass-catching ability has been underutilized with only 20 targets (20/16/131/1). But many Lions fans and fantasy owners making strong calls to have him more involved might be heard and answered. Adrian Peterson since joining the Lions, following his release from the Washington Football team, has been the lead back with 69/285/2. But Kerryon Johnson has fallen to RB3 with only 25/80/1.
The next four match-ups are the Falcons, Colts, Vikings, and Washington. Plenty of receiving targets to come his way and TD upside for fantasy owners that play him.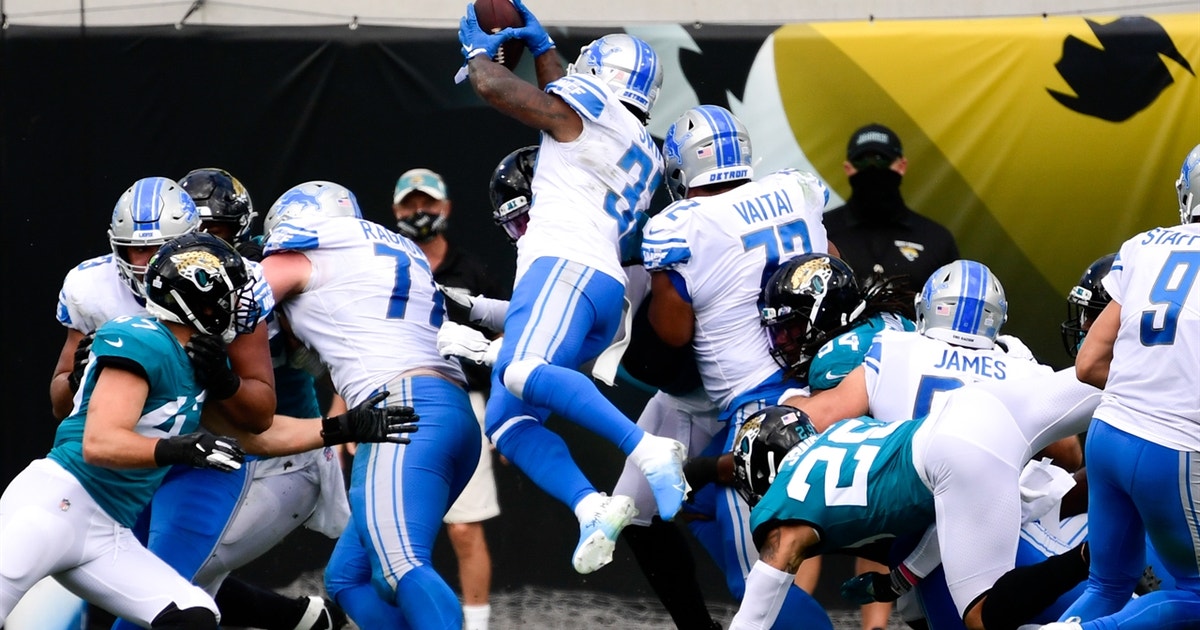 Corey Davis after three strong games to start off the 2020 season 19/15/206/1. Fell on the COVID-19 reserve list week 4, now he is officially off this and ready to go.
The next three matchups against the Texans, Steelers, and Bengals aren't too favorable. But Ryan Tannehill averaging 24.2/34.6/70%/273.6/2.6/0.4 presents a chance for him to put up good numbers alongside Jonnu Smith and AJ Brown.
Hayden Hurst has been very quietly efficient within the Falcons offense since his trade from the Baltimore Ravens. Russell Gage, Calvin Ridley, and Julio Jones have been getting all the media and fantasy owner's attention. Many would be surprised to find out he has been targeted 32 times in his first six games (32/19/227/3). Seeing his game averages in 2020 (5.3/3.2/37.8/0.5) almost doubled from 2019 (2.4/1.9/21.8/0.1)
The Falcons have just recorded their first win of the season against the Vikings last week. To the surprise of many. They now face the Lions, Panthers, and Broncos next. All tough matchups where Hayden Hurst could thrive with Calvin Ridley, Julio Jones, and Russell Gage all being closely monitored. Hayden Hurst will be a strong TE2 over the coming weeks and great flex in 10 plus team leagues.
Trey Burton joined the Colts after being released by the Chicago Bears after Jimmy Graham arrived in the offseason. This was due to an injury-plagued 2019. Only playing in eight games and posting 24/14/84/0. But the 2018 season when playing a full 16 games recorded a very respectful 77/54/569/6.
Since making his debut week 3 he has been targeted 16 times (16/11/107/1). As Mo-Alie Cox missed week 6 and are questions for week 8. Jack Doyle in five games has only recorded 10/7/90/1 despite a strong 2019 season of 72/43/448/4 under Jacoby Brissett.
The Lions, Ravens, and Titans are not very favorable for the Colts with an underperforming Philip Rivers. But as long as TY Hilton continues to falter. This provides a window of opportunity for Trey Burton to claim TE1 status for the Colts. A high-end TE2 fantasy value with a TD upside in 10 plus team leagues.
Stash and plug and play depending on match up/injury
Christian Kirk after a strong 2019 season (107/68/709/3) led to him being deemed the heir apparent to Larry Fitzgerald upon his retirement end of the 2020 season. But a very slow start of 14/4/76/0 in the first games had many owners fantasy drop him.
Week 5 and six have seen him turn his season around 10/7/146/2. With the Seahawks, Dolphins, and Bills up next Christian Kirk will be called upon as the Cardinals defense face high scoring offenses.
Breshad Perriman has had an injury-plagued season limited his impact in the Jets offense, his return to line up in week 6 saw him produce 8/4/62/0.
2019 saw Breshad Perriman log 645 receiving yards in only 36 catches (average of 17.9 yards per catch) with no proven receivers outside of Jamison Crowder becomes a high end WR4 in fantasy value, especially playing against the Bills, Chiefs, and Patriots where lots of volume passing will be needed (the Bills and Chiefs both high scoring offense has seen their defenses face 35 and 31 pass attempts per game)
Kirk Cousins once Stefon Diggs was traded to the Buffalo Bills in the off-season was left with one proven receiver on the roster. Outside of Adam Thielen, the options were a rookie in Justin Jefferson, Olabisi Johnson, Tajae Sharpe, and two TEs in Irv Smith Jr (entering his second year) and Kyle Rudolph following a down year in 2019.
Adam Thielen and Justin Jefferson have both been very impressive this season posting 49/32/415/7 and 36/28/537/3. Outside of these two prior to week 5, no one else stood out, but Irv Smith Jr week 5 and six has been targeted 10 times and catching 8 for 119 yards. Kirk Cousins has suffered from a huge interception problem (11 to 10 TD's) and relied upon the strong running game of Dalvin Cook (92/489/7) to try and win games.
The Vikings face the Packers, Lions, and Bears in weeks 7, 8, and 9. The Packers are only giving up 96.8 rush yards per game, so Kirk Cousins will have to pass the ball to stay in the game (only give up 192.6 yards in the air so tough either side of the ball) The Lions and Bears have combined for 10 interceptions to 14 passing TDs given up. In terms of the run game, both teams allow just over 100 rushing yards (Lions 120.8 and 113 Bears) So Kirk Cousins will have to spread the ball out with Adam Thielen and Justin Jefferson being man-marked/doubled teamed in these matchups.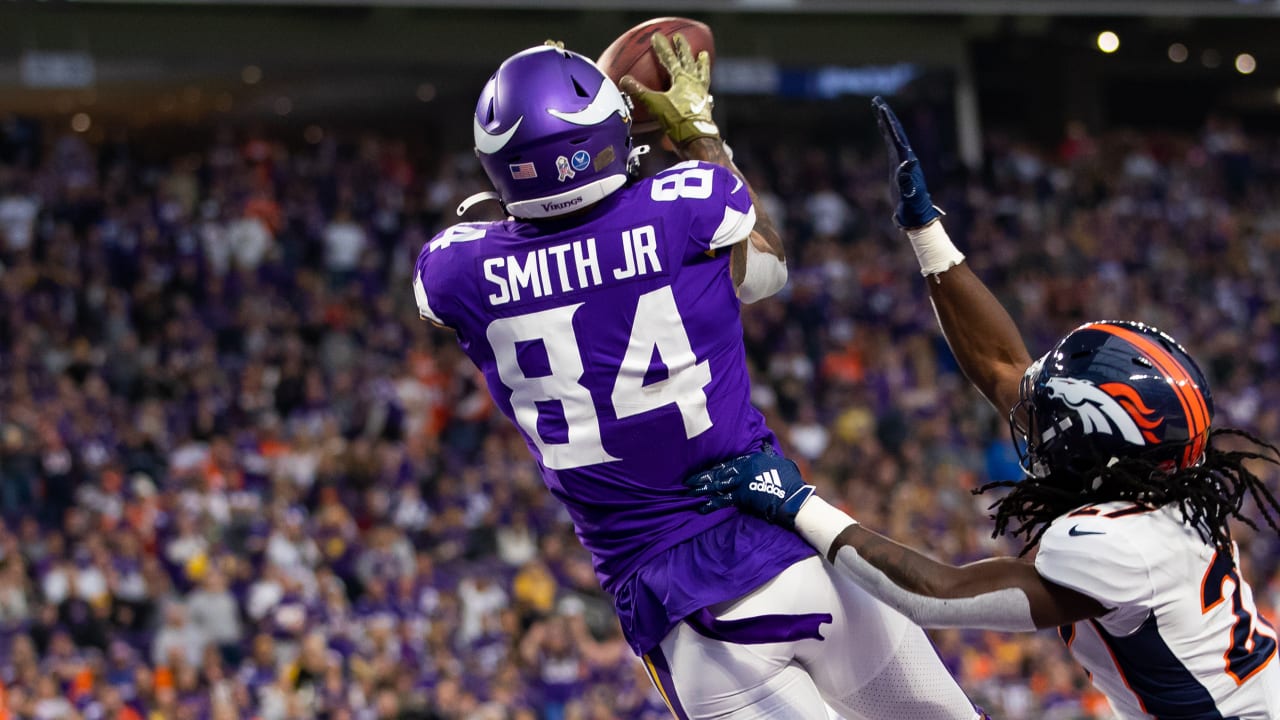 Coming Off IR
Jalen Reagor will return in week 10 when the Eagles have a tough run of games against the Giants, Browns, Seahawks, and Packers.
Carlos Wentz in the last two seasons has thrown to 24 different players, the 2020 season has not been kind to Carson Wentz with Alshon Jeffrey not playing this season, Desean Jackson missing most of the season, Zack Ertz on a down year (and facing a few weeks out) and Dallas Goedert going on IR week 3. This has left the likes of Greg Ward Jr.and Travis Fulgham as his main receiving targets (34/24/191/2 and 26/18/284/3) neither of these options what Carlos Wentz hoped for before the season kicked off.
Similar to Henry Ruggs expect Jalen Reagor once he is back on the field to make a dynamic impact in a poor passing Eagles offense.
Michael Pittman Jr./strong>
Philip Rivers since joining the Colts in the off-season has seen his receiving core options heavily reduced through injuries. T Y Hilton had a down year in 2019 and missed six games many experts believing Michael Pittman Jr.and Parris Campbell would be competing with T Y Hilton for targets before the season kicked off.
Parris Campbell is out for the season, Michael Pittman Jr.was injured week 3 and due back week 8 to help Philip Rivers out. Marcus Johnson flashed last week with a 108-yard receiving performance in week 6 and Zach Pascal off the back of a strong 2019 season (72/41/607/5) has disappointed with 28/16/198/2.
Michael Pittman Jr.needs to be picked up now and stashed just like Jalen Reagor.
Dallas Goedert
Dallas Goedert hype had been building up as rumors spread that neither the Eagles nor Zack Ertz could not agree on a contract extension (and was to be placed on the trade block) This could be a reality if Dallas Goedert can make an instant impact when he returns and build off his impressive 2019 season stats of 87/58/607/5.
Find more great content at the Every Day Fan and follow @kentucykid @Edffantasy @theeverydayfan2 on Twitter